職務明細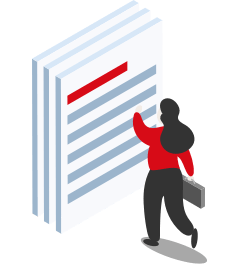 1. Responsible for managing projects in actively planning and monitoring all activities against planned timelines, budget and etc. And updating detailed activities within the plan to ensure the transparency of the project status to key stakeholders.
2. Anticipates and identifies issues and risks to the project and propose feasible actions or migration where necessary
3. Manages and monitors interdependencies in close collaboration with project team members by working with business stakeholders, vendors, users, and IT teams.
4. Collaborates with various business unit members to organize, coordinate, and plan for any testing activities.
5. Conduct market research or feasibility study in various technology or industrial topics.
6. Support IT management activities, such as IT budget control, governance reporting, etc.

1. Familiar with Oracle EBS R12.2 Finance modules is a plus.
2. Bachelor's degree in computer science or information technology.
3. 8+years of work experience as an IT Project Manager in a large corporation.
4. Experienced in managing end-to-end project life cycles and leading projects involving multiple stakeholders.
5. Strong skill in project management with advanced analytical ability, good judgment, positive attitude, problem-solving, and strong attention to detail.
6. Experience in managing and working with external vendors.
7. Experience in IT systems or processes implemented in the finance industry is preferred.
8. Good in written and verbal communication skills in English and Chinese.
9. PMP / PRINCE II or similar certification is a plus.